Thank you to the coaches, parents and players who have played and participated in our programs during the last 28 years! 
We are Maryland's oldest privately owned indoor soccer facility.  Since our inception, 28 years ago, over 55,000 indoor soccer games have been played at our facility.  We specialize in our passion…Soccer! As such, MSA is specifically designed for soccer.  Our indoor soccer game is structured to insure maximum participation, maximum touches on the ball, maximum playing time, maximum player safety and most importantly.....maximum fun! 
As Harford County's only total soccer facility we feature this area's top indoor field (with professional rubber infill turf), completely enclosed with dasher boards and tempered glass (8 feet high, clear to the floor on the side and 12 feet high behind the goals.)   Our field measures approximately 160 feet by 90 feet.  Our ceilings are open and have a peak height of 40 feet.  This insures a smooth game for players, with minimal play stoppage and maximum touches on the ball.  It also gives spectators and unobstructed view of the game.  We have recently converted our metal halide lighting to LED.   This provides an outdoor "sunny day" type of lighting with greater brightness and further improves the game for both players and spectators.  We are the only facility in this area with this type of lighting.  Finally, we have upgraded our heating system and have now installed radiant heaters.  This insures the facility is comfortable for players as well as spectators.
For more about our soccer philosophy and business, please view this recent Baltimore Sun article http://www.baltimoresun.com/news/maryland/harford/fallston-joppa/ph-ag-md-sports-arena-25th-0116-20150115-story.html
If you have any questions or an interest in our leagues, please email us or call us at 410.538.7300.  
Thank you for visiting our website and your support of soccer!
Ron Szczybor
President
Web: marylandsportsarena.com
Email: info@marylandsportsarena.com
Facebook: marylandsportsarena facebook
Phone: (410) 538-7300
<![if !vml]>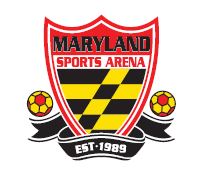 <![endif]>